Stop UN Control Of The Internet!
Stop UN Control Of The Internet!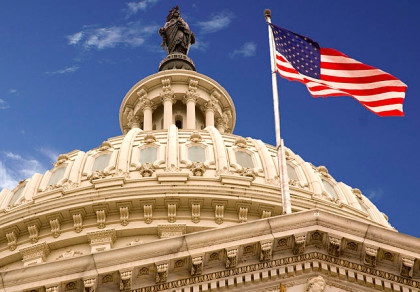 Dear Friend,
Russia, China, India and Brazil (the BRIC countries) have introduced a resolution to the General Assembly giving the United Nations control over the Internet. It is a bid by Beijing and Moscow to stop their own people from surfing the Net and finding information that their dictators want to keep hidden. In the process, it would give the United Nations control over much of the Internet.
According to The Hill, the proposal -- which will come up for a vote at the U.N. conference in Dubai in December -- "would give the UN more control over cybersecurity, data privacy, technical standards, and the Web's address system. It would also allow foreign government-owned Internet providers to charge extra for international traffic and allow for more price controls."
This is precisely the kind of thing we warn about in our book Here Come the Black Helicopters!:UN Global Governance and the Loss of Freedom. Click Here to buy a copy and learn about all the international threats to our freedom.
To give the UN control over web addresses will provide Russia and China with excellent tools for espionage. To give their governments the power to charge extra for international traffic will allow price censorship to wipe out what is left of their people's freedoms. To give the UN control over the Internet endangers all of our freedoms and puts the worst possible regulator in charge of global free expression.
Please take a moment to sign this petition to Congress to vote for a resolution of disapproval of the UN proposal and to instruct the US to vote no. The resolution should also provide that the US will not abide by or recognize any UN regulation of the Internet and will word to encourage other nations to follow our lead.

We'll add your email address to our Alerts list so we can keep you posted on progress and next steps.
Thanks,
Dick Morris
Post Public Comments
Public Comments